We're Closed For Business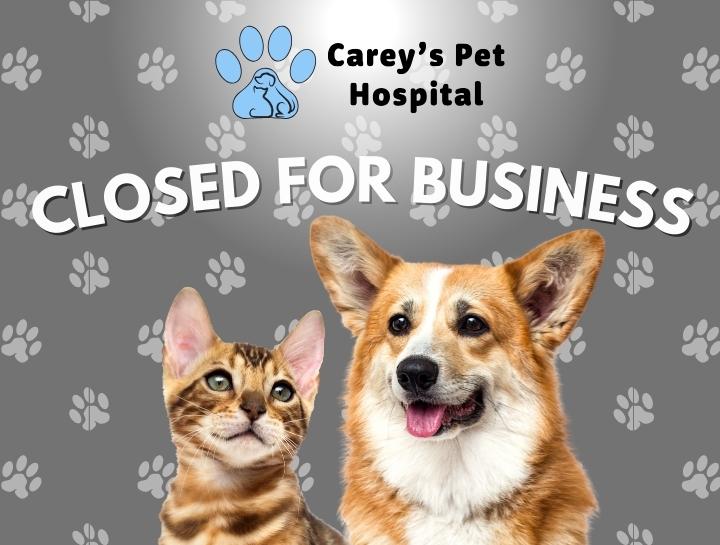 November 3, 2023
As of October 31, 2023, Carey's Pet Hospital is permanently closed for business. We have loved caring for your pets over the last 54 years, as our services have come to a close, we are grateful to reflect on the heartwarming memories we have had with you.
May we recommend one of our sister hospitals who are currently welcoming new clients & patients:
You can reach out for your pet's records at careysph@yourvetdoc.com. Please allow 24-48 hours for a response.
It has been our pleasure getting to know you and your furry family members. We are thankful for the many moments we've been lucky enough to share with you and we will miss you dearly.
Thank you for your support and understanding. We wish you all the best moving forward.
Carey's Pet Hospital